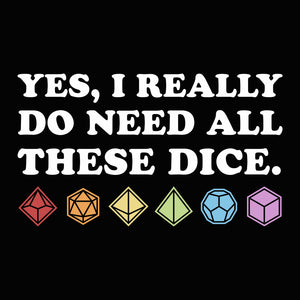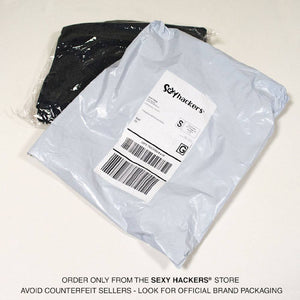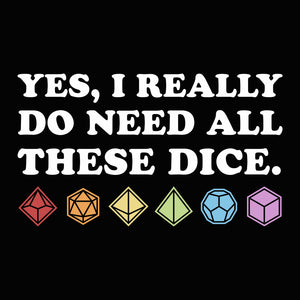 Sexy Hackers Clothing Inc.
Yes, I Really Need All These Dice Women's Racer-Back Tank-Top
Shake things up with this geometric, table-top role-playing inspired tank-top illustrating colorful dice of every kind. You can wear this shirt to work to inform your RPG-novice co-workers the importance of each gaming die, or gift it to your game master to perhaps score some sympathy points. The options are as countless as a single roll of the polyhedral dice.