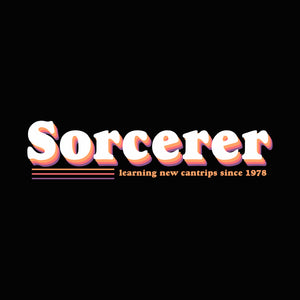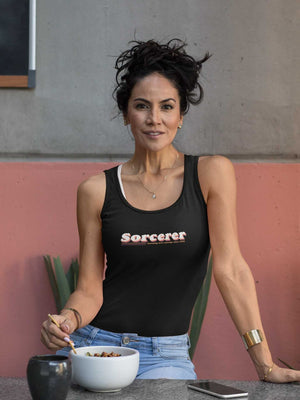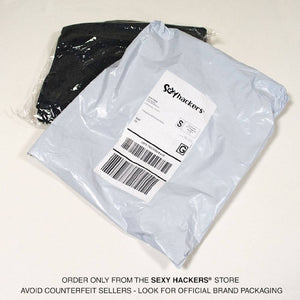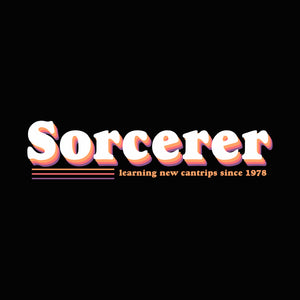 Sexy Hackers Clothing Inc.
Sorcerer Women's Racer-back Tank-top
If your RPG counterpart is a powerful Sorcerer, then this comfy, racer-back tank-top is sure to cast a spell on your heart! This rendition in our character class series is retro, inspired but fun and colorful graphic designs. So don your new shirt and get ready to kick it old school with your gifts of natural, arcane magic during your next fantasy, role-playing adventure.