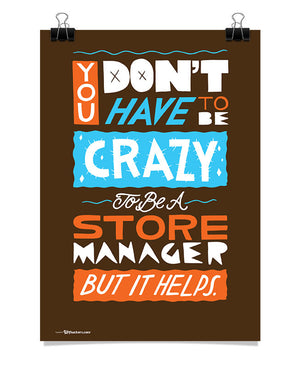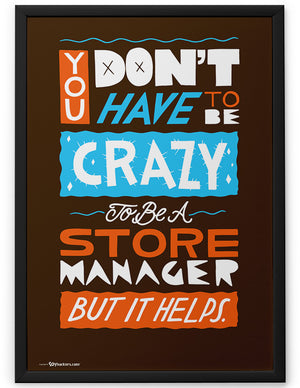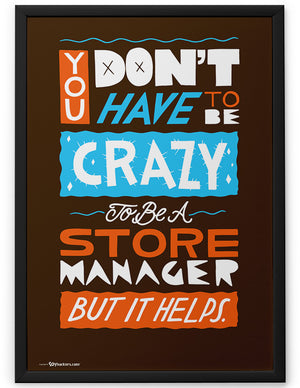 Sexy Hackers Clothing Inc.
You Don't Have To Be Crazy To Be A Store Manager But It Helps Poster
It's amazing Store Managers even come to work some days, with the quality of service their employees give. Support your local Store Managers! #ReTale
Being a store manager can be very stressful. Especially when your employees ask stupid, obvious questions. Show off how crazy you are with this product.