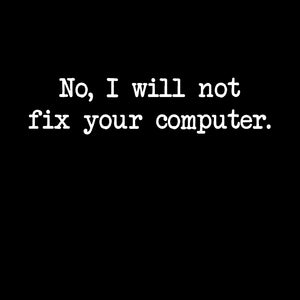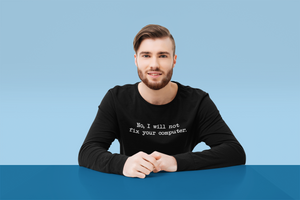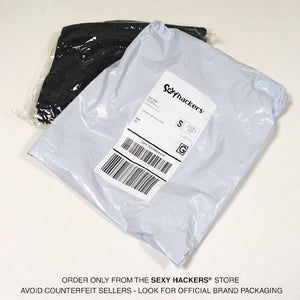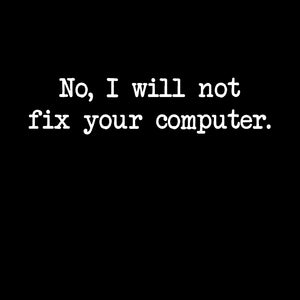 Sexy Hackers Clothing Inc.
No I Will Not Fix Your Computer White Men's Long Sleeve
As seen in a recent Lil Dicky music video this shirt reminds your friends that you're bout it bout! Remember when ThinkGeek was a website with dope little cubical toys. Before the days of GameStop stock falling and bitcoin millionaires buying new cars. When your only job was to fix your moms computer but you really didn't want because you wanted to play video games instead. This shirt takes you back to the gold old days before you became a famous Tik-Tok super star. Just because you know the most about computers does not mean you enjoy fixing them, so speak up and tell the world! NO, YOU WILL NOT FIX THEIR COMPUTER!