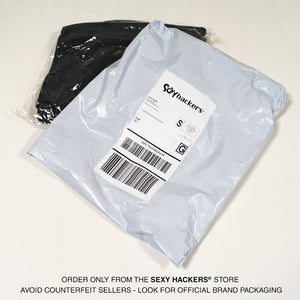 Sexy Hackers Clothing Inc.
Incredirolls Black RPG Parody Unisex T-Shirt by Sexy Hackers
Inspired by Disney's The Incredibles 2, we bring you this superhero cartoon mashup with the fantasy role-playing world! It seems the baby, Jack-Jack, is just starting to explore his powers in The Incredibles 2 movie, but every time you roll the polyhedral dice, you have the randomized power of life and death! So, if you're looking to wear a cool "super suit" for the next game night (which we cannot confirm or deny was designed by Edna), consider this t-shirt blend of Pixar magic and RPG adventure. Suit up and start rolling!