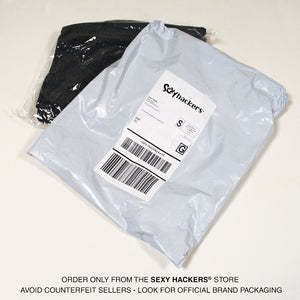 Sexy Hackers Clothing Inc.
Geek Unisex T-Shirt by Sexy Hackers
Are you not in the geek squad, but secretly wish to join us? Perhaps you're a born geek who conquered school, work, and the Internet. Proudly display your love of everything (and everyone considered "geek") by wearing this large-letter graphic t-shirt. Geek culture is all the rage these days, so why not show the world your inner geek with this unmistakable display of confidence. Keep calm, and get your nerd on.