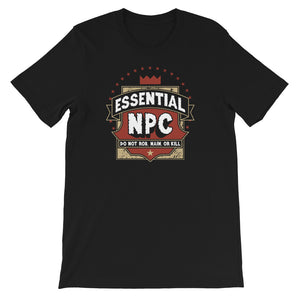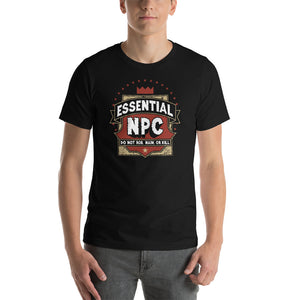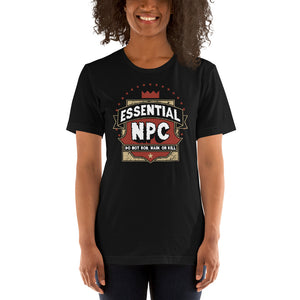 Sexy Hackers Clothing Inc.
Essential NPC Unisex T-shirt
Take a knee all video gamer enthusiast and table-top, role-playing gamers. This humorous, cotton t-shirt serves as a perfect reminder to any blood-thirsty gamer that not all non-playable characters can be slain. Some NPCs are pivotal in making your quest a success and therefore, can be called NKCs: non-killable characters.