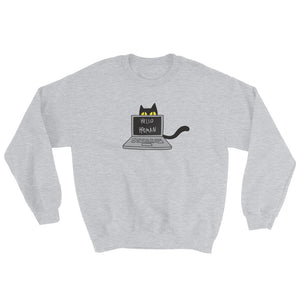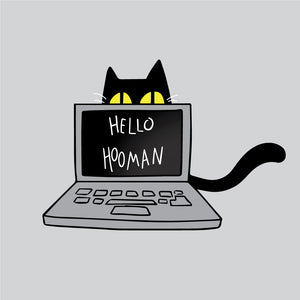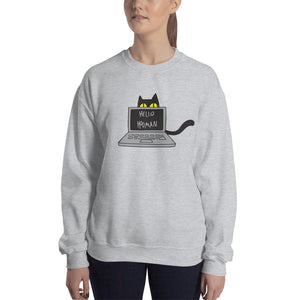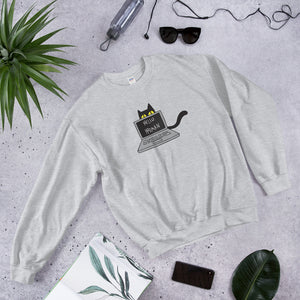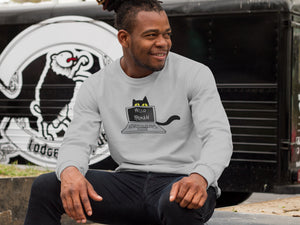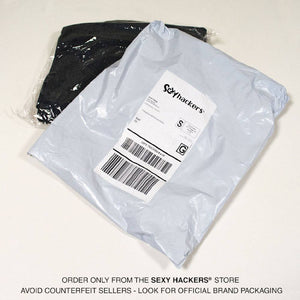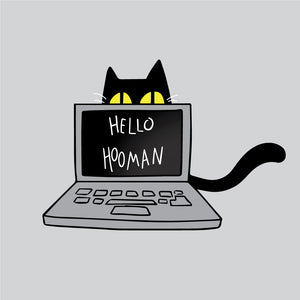 Sexy Hackers Clothing Inc.
Cats Work on Computers Unisex Sweatshirts
Cats already rule the internet as memes, goofy gifs, and videos featuring their reactions to various vegetables. And yet, they often demand more attention. This funny sweatshirt reminds us of the all-too-familiar situation of kitties plopping on your lap, peeking around your computer, and even lying across the keyboard for an extra pet. "Hello Hooman" indeed.