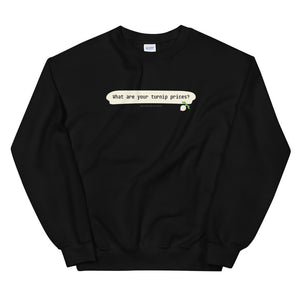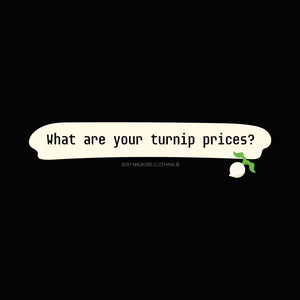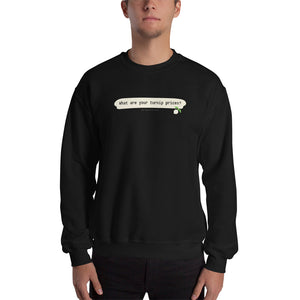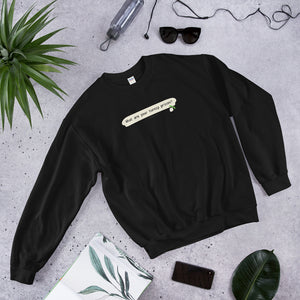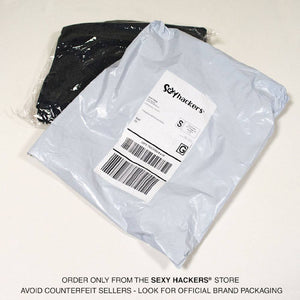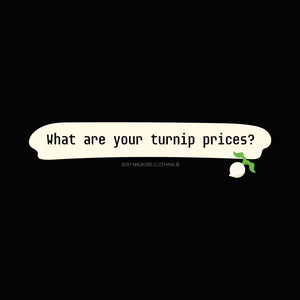 Sexy Hackers Clothing Inc.
Animal Crossing - Turnip Prices Unisex Sweatshirts
Welcome to your own island. While you might spend your week grinding, chopping lumber, shaking trees for fruit, and fishing your waters clean of all wild life, Sundays will offer you a new possibility. Every Sunday morning, you will come across a little farmer wondering your island, selling turnips. While the bland, root vegetable might not sound like much, your favorite pair of raccoons will later buy your turnips, sometimes for a profit! Wear this goofy, video-game-inspired sweatshirt to let the world know you are an active member in the famous Turnip Stock Market.